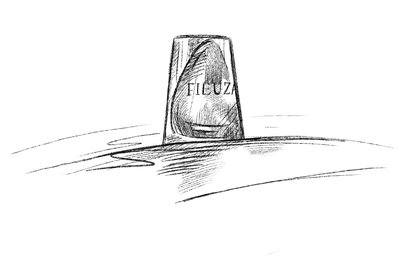 FZ: A living heritage
Constant evolution
Fieuzal creates wines that are memories of the past that can be kept and enjoyed at any moment. After 30 years of winemaking experience, our winemaker Stephen Carrier believes that there is no 'right' time to drink a wine, but that instead a truly great wine is great throughout the whole of its lifetime.
From the moment a new vine is planted to the many decades after a wine is put into bottle – every moment in between is just part of an exciting journey that keeps wines and the art of winemaking alive.
White
Over the years, L'Abeille has developed a strong identity of its own. Crafted with the same careful attention as Château de Fieuzal, it is conceived for light-hearted, easy-going enjoyment. Its fruit stems from the same vines as the first wine, grown with the same degree of care and preserving Fieuzal's unique combination of freshness and finesse. L'Abeille white is majority Sémillon, giving a generous bouquet of aromas balanced with a touch of crisp indulgence.
Vintage conditions
2020
A mild winter, warm wet spring, and dry summer meant that we harvested earlier than ever before at Fieuzal. We began to see vegetation on the vines than usual, followed by flowering, which occurred in ideal conditions. 'Veraison' (the moment when the grapes change colour) was spectacularly precocious, with the vineyard seeming to cry out for a very early harvest.
60%

Sauvignon Blanc

40%

Sémillon
L'Abeille de Fieuzal: 2020
Tasting notes
L'Abeille de Fieuzal is characterised by discreet golden yellow reflections. There are aromas of white flowers, lime blossom and chamomile, discreet and yet intense, always with an impression of ripeness. The nose evolves towards notes of white fruit, such as apple and fresh pineapple, and finishes with hints of vanilla, butter and honey, characteristic of the Semillon grape variety. The palate is taut, giving the wine great length, with a tangy freshness on the finish that makes it a perfect match for seafood.
Download technical sheet