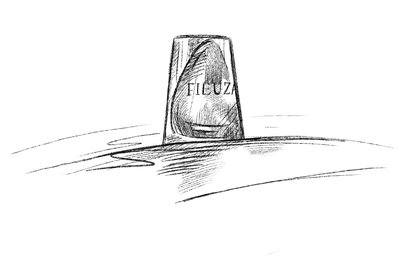 FZ: A living heritage
Constant evolution
Fieuzal creates wines that are memories of the past that can be kept and enjoyed at any moment. After 30 years of winemaking experience, our winemaker Stephen Carrier believes that there is no 'right' time to drink a wine, but that instead a truly great wine is great throughout the whole of its lifetime.
From the moment a new vine is planted to the many decades after a wine is put into bottle – every moment in between is just part of an exciting journey that keeps wines and the art of winemaking alive.
White
Over the years, L'Abeille has developed a strong identity of its own. Crafted with the same careful attention as Château de Fieuzal, it is conceived for light-hearted, easy-going enjoyment. Its fruit stems from the same vines as the first wine, grown with the same degree of care and preserving Fieuzal's unique combination of freshness and finesse. L'Abeille white is majority Sémillon, giving a generous bouquet of aromas balanced with a touch of crisp indulgence.
Vintage conditions
2019
A mild winter, an early bud-break, a 'British' spring and then a dry summer and classic 'Indian Summer' autumn period all helped to enhance the quality of our berries. In a sentence, these were the Fieuzal 2019 vintage conditions.
55%

Sauvignon Blanc

45%

Sémillon
L'Abeille de Fieuzal: 2019
Tasting notes
This Abeille has a pale-yellow lemon colour with delicate bright silver tints. The aromas are multi-layered, typical of Abeille white. At first, we find notes of chamomile, mimosa flowers and buttercups, which evolve into white fruits such as pear, quince and pineapple, and finally aromas of bitter orange, clementine and lemon. On the palate, the wine's silkiness is supported by a superb backbone of freshness.
Download technical sheet